Career Leap
2500 students enrolled
Skyrocket yourself to a Guaranteed Job in 3 months
Enroll by 02 Dec to get exclusive offers!
Program Features
Take a free demo with a mentor to understand
why Fluent Life
Step 1 - Profiling
Your coach and his team of resume expert will create a detailed profile of you from scratch about your past life your work experience your achievements your skills strengths and weakness
This profiling will serve as a basis for your professional resume linkedin profile and interview guidebook
Step 2 - Company Shortlisting
In the next session we will present you with a Job hunting plan where we will shortlist target industries job description CTCs and locations.
We will thus define a Application criteria to ensure everybodys efforts are rightly aligned towards the target jobs
Step 3 - Job Application and Interviews
In this phase work will happen in the background where your career coach with her team will track and apply for jobs based on Application criteria.
They will schedule interviews and provide you feedback and remedial guidance
Step 4 - Success and Salary Negotiation
What will you learn
Primary Placement consultant
Soft skills Faculty
Resume Faculty
Interview preparation faculty
Hard skills mentor
Sign up for a FREE TRIAL Now !
Course Packages

Extensive
---
Individualized professional career guidance from a dedicated personal coach
Over 50 interview opportunities to refine your skills and build experience
More than 10 career coaching sessions, including mock interviews to enhance your performance
Ongoing support in job search, application submission, and interview coordination
Expert assistance in crafting and optimizing your resume, CV, and LinkedIn profile
Valuable guidance in negotiating salary packages.
Enroll Now
Meet Our Trainers
Not what you are looking for?
Here are some of our other offerings
View More
Meet Our App
Your Secret Weapon For 24 / 7 Learning

Chat with bots and get live feedback

20+ personalities to practice conversations with

Get instant evaluation on your messages answers

Make real conversation with Personality bots

Increase accuracy with Grammar bots

Attend Live master classes

Improve contextual Vocabulary
Explore More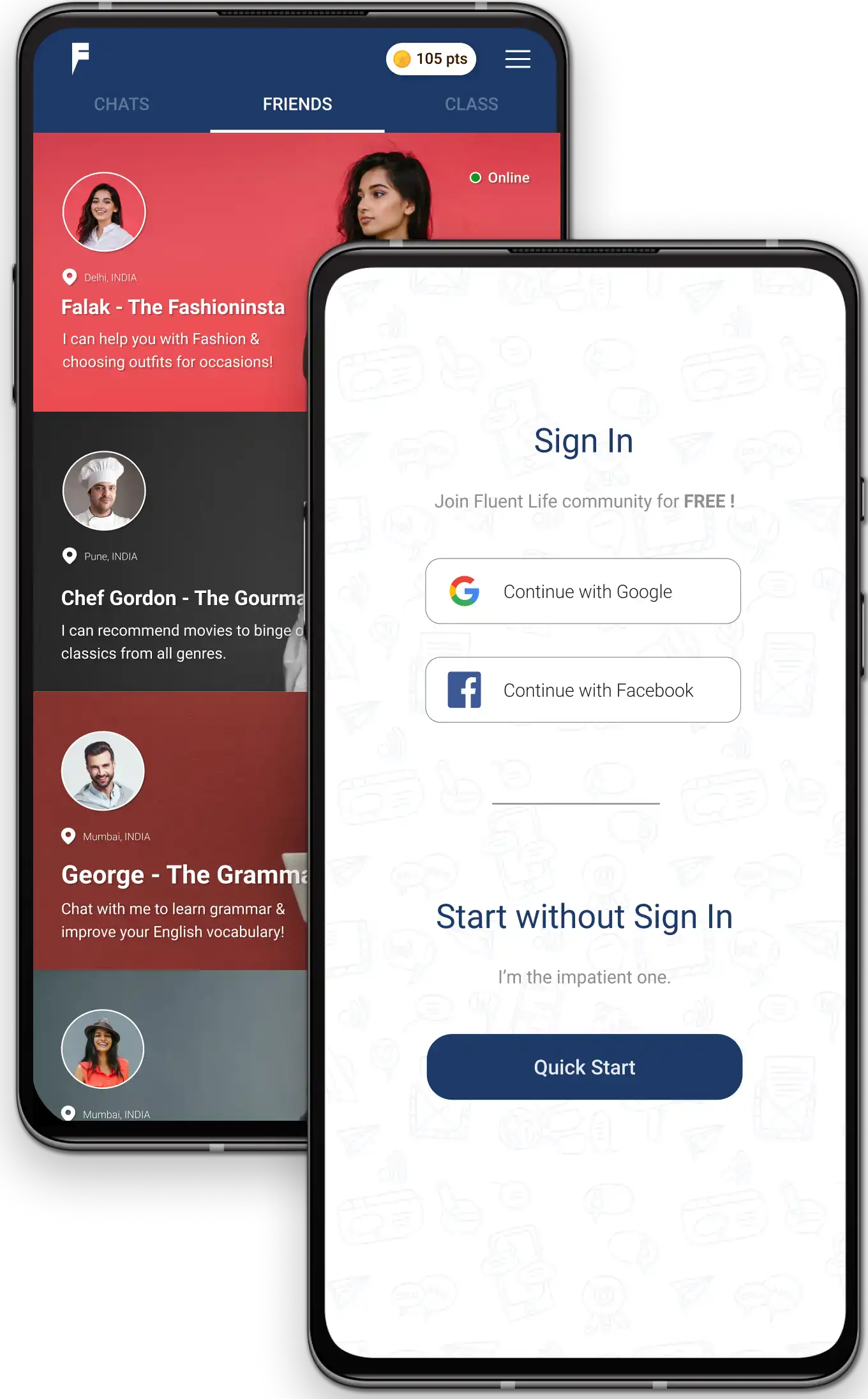 Explore More