Frequently Asked Questions
Have questions regarding the program? Find answers to all your doubts here!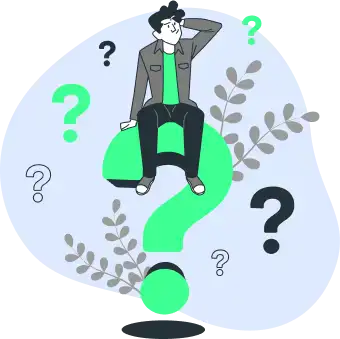 The course follows a study plan which exposes you to several, speaking, reading, listening, and role-playing activities. By the end of the 6th week, most of our students feel a jump in their fluency and confidence!
Your personal trainer will be an English language expert and trainer with years of experience of training in corporates and blue-chip companies. These trainers come together from different corners of the country and are really passionate about teaching Fluency
The Trainer will customize your course, activities, and study plan for maximum results. Your personal trainer is also your guru, friend, and co-passenger in your fluent life journey. We have several students who are now part of the training program for over 12 months.
No. In a personal 1:1 class, you are the only student that your trainer teaches. Our activities are also designed for maximum interaction.
Our content is on the cloud and designed for customization. The curriculum works on the concept of the study plan. The trainer creates a study plan for you, which allows them to plan every class for you. Based on your interests and progress she may change the pace, sequence, and even include new content in your daily plans.
Your classes will be video classes, taken on a tool called zoom, using which you and your trainer can share a computer screen, white board and see each other. This tool is as engaging as a personal home tutoring class.
Every student when enrolled goes through a diagnostic test. Your trainer analyzes this diagnostic test in detail and creates a language profile. With daily video classes, their understanding becomes better with time.
Yes, you may choose a class timing as per your daily routine. We can provide you classes from any time between 7am in the morning to 11p.m. in the night.
The extension depends on what is the proficiency level you are targeting. You will need an extension if you are looking for superior or expert-level skills. We have been crafting programs from 10 weeks to even 15 months for our students
Masterclasses are part of your fluentlife package. A masterclass is designed around group activities for example- debates and social conversation setups. These sessions give you a chance to participate in conversations with your peers and improve your social skills severalfold.
If you are enrolled in any fluentlife program, you will get a masterclass membership for over 12 months. In a week we organize at least 2 masterclasses hence with one course you get 100 hours of masterclass access
Fluentlife is the most unique English program which focuses on the culture, habits, and mind shifts related to English rather than grammar. With us, you will see a complete change in your communication style. You will become confident, able to express yourself with clarity and authority, and most importantly, you will see your English language becoming an integral part of your personal and professional life. By the time you complete this course, you will be a thinker, writer & voracious reader. You will be a fluent lifer!