About Us
We are a team of passionate individuals, striving to make a difference.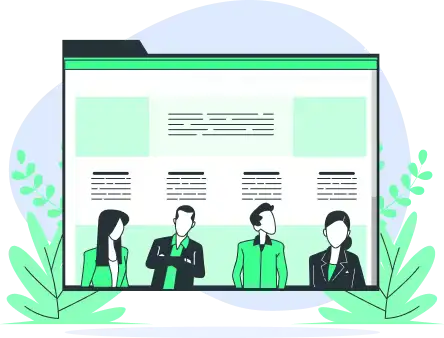 The Genesis
The Founders ongoing against common wisdom in 2014 when faced with a tough question – How do you teach a teacher to be passionate? Rohit had an epiphany of sorts, "Let us find passionate people and make them subject matter experts". General wisdom said it was better to look at it as an HR problem, and focus must be on recruiting the "right people". But something felt right about empowering passionate people.
Anirudh found new light when the most of these passionate individuals and future trainers were women, who braved out of their careers to do more for their family and now had the burning desire to jump back in action. Rohit and Anirudh, both college mates from IIT Bombay have been in the education space for over a decade and created several products, but undoubtedly feel most proud about going against most common sense and making uFaber a reality.
Our Team
All the courses have been created in adherence of the syllabus prescribed by the relevant authority. There is no guarantee of any
additional coverage. The course promises only the offerings listed on the website.
Our Expert Trainers
Sofiya, Mansi, Siddhi and 1000+ expert trainers are available at your convenient time to solve your English communication & fluency problem!
About uFaber
We at uFaber provide several academic and professional products that are customised solutions for the needs of students, professionals, corporations and colleges geared towards achieving excellence and high power performance.
uFaber was born.
We are a team of passionate individuals who make an active effort to adapt in a dynamic environment and churn out personalised products that enable you to succeed in your personal, professional and academic life. Our focus is to make Education Easily Accessible and Highly Personalized. Today we are 500+ passionate individuals-turned-trainers who aim towards helping our students and clients reach the goal they envision for themselves.
Become a trainer
Join our team of passionate, enthusiastic trainers today.
Apply Now