Mohammad is a third year B tech student who needed a lot of effort in his English Speaking skill. He was enrolled with us for Speaking course. His trainer Ms. Indira told us how he had problems initially and could not cope up. But later, his efforts helped him achieve his proficiency over the language.


Mohammad Arif
Software Engineer
My name is Jigna Vyass. I stay in Gujarat at bhavnagar which is a small place near the capital city of Gujarat. I have done 7 to 8 classes of spoken English in my city since last few years but none of them helped. So, I joined UFABER before one month. I found this website on my own. I decided to do this as it was 1 month course for 30 minutes and I found it very interesting because it takes only 30 minute a day .


Soni was a wonderful student to teach,full of enthusiasm and zeal to learn and experiment.It was a great experience for me to to teach and guide her.She made an effort to read English books and ask me the meaning of new words and phrases that she would come across and then use them while speaking


So when we interacted with Lalita, she told us how it used to become difficult for her to express and communicate with her peers. She was strongly looking out for something which helps her up in her Speaking abilities. But, now she's able to reciprocate back to the conversations without any hesitation.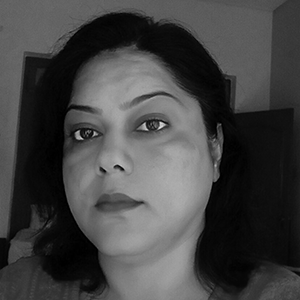 I am grateful to her and feel happy with her effective teaching method which is remarkable and has helped me to be successful in improving my spoken English.


Yograj is a govt employee living in Maharashtra. He was poor in communication skills.He had difficulty writing official emails. Also, He is a very hardworking student, eager to learn. He is able to express better than before but still needs to work on his grammar.