Going for a job interview can be daunting under any circumstances and since nearly all interviews are conducted in English, a language that is not your first, the whole process can seem even more challenging. However, prior preparation can save your day. In most job interviews, you would be asked about your previous job experience. In this article, we will focus on how you should talk about your experiences and nail that dream job of yours.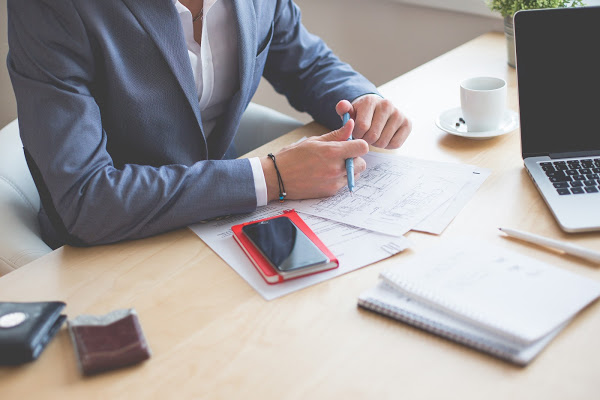 Points to keep in mind when talking about job experience:
Let us assume that you have resigned from your previous job. Here are the ways you can talk about it:
Point to the new job having things the old one didn't. Having a clear idea of what you want for yourself means you are decisive. If the new job is aligned with your plans for the future, the employer will be assured of a certain level of productivity or consistency from you.
Be careful with how you disclose your reasons as well. If they are generic reasons such as toxic management or low pay, the employer might foresee the resignation as something that could happen with them later on.
Highlight the positive. Like you would for an interview, do research on the company and communicate how the new company possesses challenges, opportunities, and responsibilities that are aligned with what you want in life.
Things to keep in mind:
Employers are proactively on the look-out for red flags in their candidates and if they're not, chances are they are predisposed to a certain opinion after seeing your work history, education, skill set, or the clothes you're wearing for the interview.
Your job is not only to impress but to assure them of your credibility, work ethic, motivation – and just you in general.
Interviewers and potential employers ask questions about all previous work experience, but they are most interested in the most recent jobs. Your entire work history gives employers an idea of your character patterns, and if your most recent work history isn't your favourite to talk about, put some time into how you can best present it anyway.
It's more relevant for employers to know what you were like 6 months ago as opposed to six years ago.
The key, really, in talking about your previous job is to sound real and personal – not made-up. A textbook answer might be expected, but it won't make much of an impact. So practice, but make sure the answer is authentic.
Sample questions you are likely to be asked about your previous job and their model answers:
1. Question: What work experience have you gained that will help you with this job?
Model Answer: I have some strong work experience that will help me with this job if I am successful.  I worked for a year as a student in a local travel agency.  That helped me to get confidence in talking to the public, and also showed me that this is a job where I will need to work hard.  I then worked for a short while in the ticket booking counter. That showed me the other side of working in a travel company. I also worked for a while in a bank.  That shows that I am confident in handling money, which will help when I take payment for meals.
2. Question: What will be the most important part of your work?
Model Answer: I think that dealing with customers will be the most important part of my work. For my previous work experience in a travel agency, I needed to develop a good understanding of the packages we sold so I could help customers. I also learned to be polite and keep smiling, even with some of the more challenging customers.
3. Question: How would your friends and colleagues describe you?
Model Answer: (Little Pause!) I think that I did well in my previous course. I got on well with other people and really enjoyed working with them. At the same time, sometimes I had to put my work first and make sure that I completed what I needed to do. So, I would say that they would describe me as disciplined, but friendly and supportive.
4. Question: What will you find most satisfying about this job?
Model Answer: Where should I begin. There is so much I would enjoy about this job. Meeting people, helping the public, getting to know my colleagues, there are many. But I think best of all will be meeting a visitor who is confused, or worried, and helping them to know what they want. I would really enjoy doing that. When I worked at (your previous job) I loved helping my customers.
5. Question: What part of the job would you find the hardest?
Model Answer: You can hear that English is not my first language. But even when I was less good at speaking in my job as a (relevant work) I learned to cope. My English is getting better all the time, but I am not afraid to ask if I do not understand something, and my studies are helping me to improve.
In A Nutshell:
Communication skill is the expertise that is sought after by every employer. In order to say the right thing at the right time, in the right way, you need to have some practice. Check this for what the experts think about communication skills in the 21st century.